Hoboken Seeks to Regulate Pub Crawls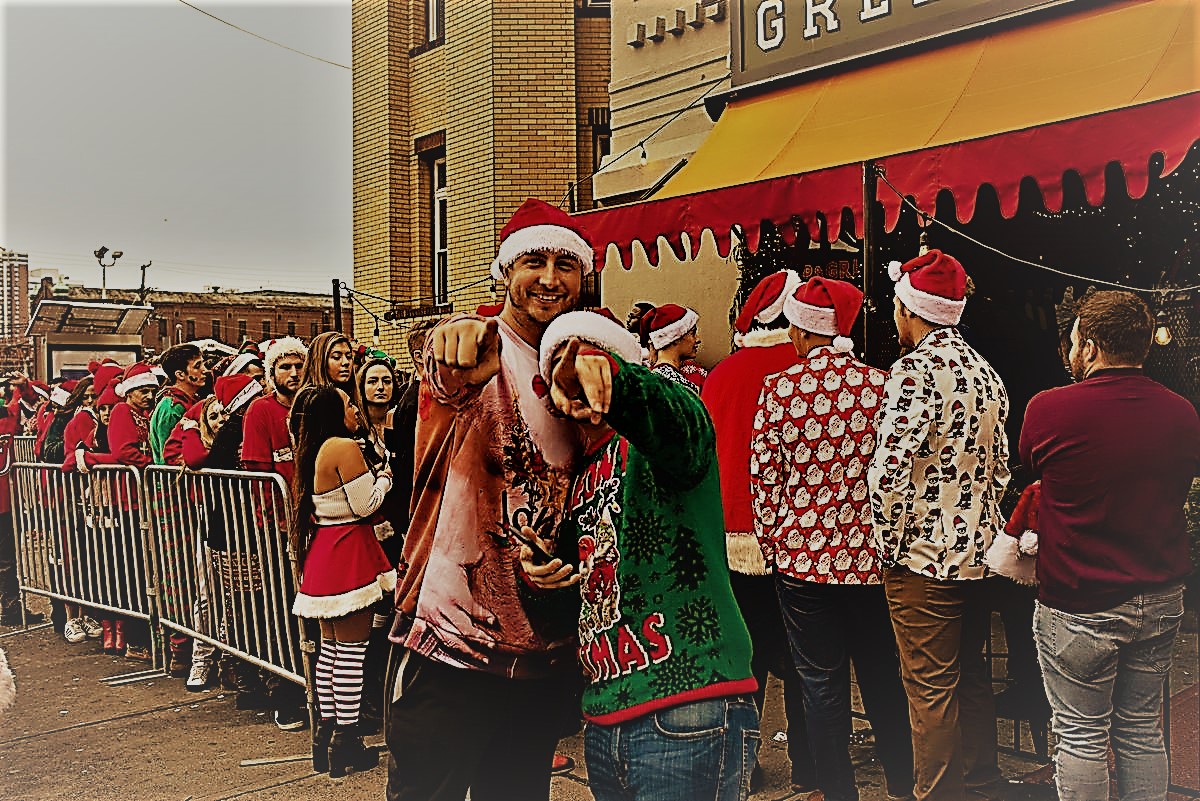 It appears as though the elected officials in Hoboken will continue with their quest to further restrict and regulate liquor licenses in the area. According to township officials, the new regulation will look to move the financial burden of pub crawls like SantaCon and LepreCon from the taxpayer to the bar owners. More specifically, the proposed ordinance, if passed, will mandate that any and all pub crawl promoters or participants (bars and restaurants) register in advance with Hoboken officials. Additionally, these promoters and participants must present the city with either their own security/clean-up plans or financial reimbursement for Hoboken's police overtime costs and clean-up costs. 
This Is Not The First Attempt To Regulate Pub Crawls
The Mayor of Hoboken, Ravi Bhalla, has previously attempted to pass ordinances aimed at curbing this exact behavior. However, the New Jersey Division of Alcoholic Beverage Control, who review all proposed legislation involving liquor licenses, cited concerns with some of the language involved. The newest incarnation of the proposed regulations has removed these areas of concern to fall in line with constitutional issues.
Specifically, some of the changes include: (1) Elimination of the inclusion of pub crawls involving less than 200 participants; (2) 90-day notice must be provided to Hoboken in advance of the proposed pub crawl; and (3) removal of the penalty involving incarceration for violators of the ordinance.
Recent Hoboken Pub Crawls Have Been Tamer Than Years Past
If police-issued summons are any indication, Hoboken's efforts to control pub crawls for events like LepreCon and SantaCon have proven successful. As an example, this year's LepreCon only resulted in the issuance of twelve (12) summonses. Compare this to more recent years were the numbers were as high has 500 total summonses. Nevertheless, elected officials in Hoboken still believe that further regulation is necessary to promote public safety. 
NJ Charges for Liquor License Violations
For Bar, Restaurant or Liquor Store owners, it is important that you remain mindful of both local and state statutes/regulations. Violations of any state statute under N.J.S.A. 33:1-1 et. seq. or regulation under N.J.A.C. 13:2-1 et. seq. Violations will cause a Notice of Charges to be filed and could result in license suspension or license revocation. If you or your business received a proposed suspension of your liquor license from the NJ ABC or local township, contact the ABC Attorneys at Proetta, Oliver & Fay.