Sea Girt Issues Nuisance Charges Against Parker House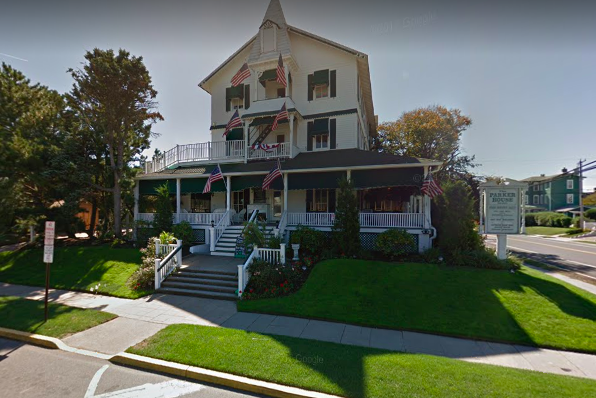 It is has just recently come to light that the Borough of Sea Girt has filed formal charges against the Parker House. More Specifically, the Borough of Sea Girt has issued charges alleging that the Parker House conducted itself in a manner so as to cause a Nuisance on roughly sixty (60) separate instances. Depending upon whether each of these charges are filed individually as separate violations or collectively as one single "count", the Parker House could be facing a lengthy period of suspension. This is all on the heels of a lengthy and heated hearing regarding the renewal of the Parker Houses Liquor License for the 2019-2020 license term.
The attorney for the Borough of Sea Girt, Charles Sapienza, stated that these charges were issued to the Parker House on June 17 but were not made public. The date for the formal hearing on these violations is scheduled to take place on September 17 and September 26 at the Spring Lake Heights Municipal Building. 

What is a Nuisance Violation?
Class "C" liquor licensees in New Jersey are subject to rules and regulations under New Jersey Statutes (Title 33) and Administrative Codes. One form of "prohibited conduct" is to operate your license in a manner so as to become a "nuisance." But what does this mean?
Under N.J.A.C. 13:2-23.6(b), "Every license shall operate its business in an orderly and lawful fashion, so as not to constitute a nuisance. A licensee's responsibility under this subsection includes the conduct of the licensee, its employees and patrons, if such conduct is contrary to the public health, safety and welfare."  
Will They Suspend The Parker House's Liquor License?
That depends. Even if the Borough determines that the Parker House operated in a manner so as to cause a "nuisance", that does not necessarily mean that the license will be suspended. However, should these charges be proven true, we can look to the Regulatory Penalty Schedule for ABC Violations to determine the "presumptive" penalty that the Parker House would face. Nuisance violations fall under two general categories: (1) those that affect quality of life and (2) those that require police intervention. 
The presumptive penalty for a "Quality of Life" Nuisance violation is a ten (10) day license suspension for first offense. Conversely, the presumptive penalty for a "Police Intervention" Nuisance violation is a thirty (30) day license suspension for first offense. It is unclear if the underlying charges against the Parker House are just one singular charge or multiple violations. Therefore, it is impossible to determine what the presumptive penalty would be in this case. Nevertheless, this hearing could have a serious impact on the Parker House's future with the Borough of Sea Girt.
New Jersey ABC Violation Lawyers
ABC Violations, Municipal Hearings and Liquor License Suspensions need to be handle with fought vigorously. Municipal Charges are difficult because your hearing is handled buy the same borough council that is often pushing for a suspension or revocation of your license. Sometimes, your best chance at success is at the appellate level with the Director of ABC or an Administrative Law Judge. For an immediate consultation with an experienced ABC Attorney, contact our office at (732) 858-5857. Firm Partner, William C. Fay, IV, is a former Deputy Attorney General with the Division of Alcoholic Beverage Control. Mr. Fay has experience both prosecuting and defending ABC charges, which is something unique to very few practicing attorneys. Do not hesitate to call with any questions or concerns.